JEFFERSON CITY, Mo.– As the 2016 legislative session nears the halfway mark, the Missouri Senate Transportation, Infrastructure and Public Safety Committee hears Senate Bill 1037, sponsored by Senator Kurt Schaefer of Columbia, which would modify exemptions to "duty to retreat" when using force against another person.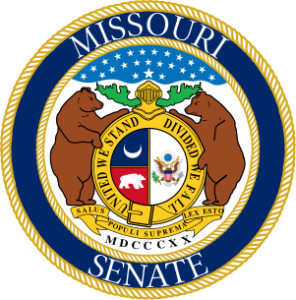 Currently, a person does not have a duty to retreat from a dwelling, residence, or vehicle where the person is not unlawfully entering or unlawfully remaining or from private property that is owned or leased by such individual. This act provides that a person does not have a duty to retreat from any place such person who is not engaged in an unlawful activity has a right to be.
Bill 907 was also brought before the Senate, sponsored by Senator Gina Walsh, which seeks to create a right to unpaid leave for employees who are affected by domestic violence.
The bill states "any person employed by a public employer or private employer with at least 15 employees is entitled to unpaid leave if the person, or a family or household member, is a victim of domestic violence."
Domestic violence is defined as assault, battery, coercion, harassment, sexual assault, unlawful imprisonment, and stalking. The bill seeks to give 2 weeks of leave per year if their employer employs at least 50 employees and 1 week per year if their employer employs at least 15 but not more than 49 employees.
Employees would be required to give 48 hours notice of the intent to take such leave and may be required to provide certification to the employer that such leave is necessary.
Permissible reasons for taking leave include seeking medical attention, recovering from injury, obtaining victim services, obtaining counseling, participating in safety planning, and seeking legal assistance.
No final committee action has yet been taken on either bill.