Wasser Promoted to Chief Operating Officer for Missouri Soy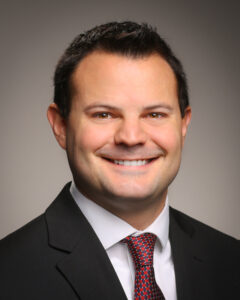 Jefferson City– Missouri Soy has a new addition to its leadership team as Casey Wasser is promoted to Chief Operating Officer. Effective July 1, he will serve as COO for the Missouri Soybean Association, Missouri Soybean Merchandising Council and Foundation for Soy Innovation.
Wasser has served as the director of policy for the Missouri Soybean Association and Missouri Soybean Merchandising Council since late 2016. In that role, he has guided the Association through legislative work directly affecting Missouri farmers, including assessments of agricultural land values, proposed increases to on-farm regulation and taxation of disaster payments. Wasser also led the effort to secure repayment of the Missouri Qualified Biodiesel Producer Incentive Fund.
Prior to joining the team at Missouri Soybean, Wasser served as the legislative liaison for the Missouri Department of Revenue. He is a lifelong member of Annunciation Catholic Church and resident of California, Missouri, where he lives with his wife, Brooklyn, and children, Boden and Calyn.