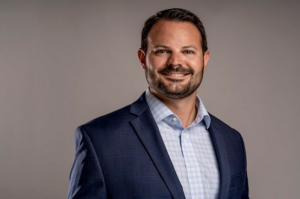 For this week's Soybean update we hear from newly elected COO of Missouri Soybean organization, Casey Wasser. Wasser started with the Missouri Soybean Merchandising Council in 2016 and was also director of policy with the Missouri Soybean Association.
Wasser shares his vision for the future of Missouri Soybean.
Missouri soybean farmers are investing in their future, funding nearly $2.5 million in soybean research, development and education projects this year. Wasser explains how the checkoff works, and the importance of research and demand created by the checkoff.
Wasser mentions that the bio diesel industry in the state of Missouri is very important, and without the checkoff, research would not be possible. The farmer lead board invested checkoff dollars and a partnership with the University of Missouri to start a research  for renewable fuel.
Part of their investment goes to the soy transportation coalition. Wasser explains the future of the soy coalition with the collaboration with several states.
Wasser finished up with an overview of the importance of new uses and what the future plans are. One example is research in using soybean oil in golf balls.
You can learn more about the Soybean Association, Soybean Merchandising council and the checkoff at https://mosoy.org/