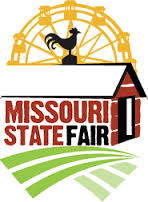 SEDALIA, Mo. — The Missouri State Fair has announced it is celebrating farm families, fighting food insecurity and providing  free entertainment this year.
On August 14, the 59th Annual Farm Bureau/Farm Family Day will showcase farm families from around the state. Farm Family Day is sponsored and supported by Missouri Farm Bureau, University of Missouri Extension, the Missouri Department of Agriculture, the Missouri State Fair, and the MU College of Agriculture, Food, and Natural Resources.
Selected farm families from every county will be showcased in an exhibit west of the Administration Building. They will also be honored in the Director's Tent at a dinner.
On August 15, the Missouri State Fair is partnering with Missouri Farmers Care and the Missouri FFA Association to help fight food insecurity in our state.
Fair goers can receive up to $5 off an adult admission ticket for the donation of canned food items. Each item is worth $1 with a maximum of $5. All food donations will benefit Feeding Missouri.
FFA members will also gather to pack meals to benefit Meals of Hope. More than 50,000 child-friendly meals will be packed.
Throughout the fair, the Amazing Anastasini Circus and Hedrick's Racing Pigs Show will both be back for fair goers to attend for free. Each show is a favorite for many fair fans.
More information about the 2017 Missouri State Fair can be found at www.mostatefair.com.