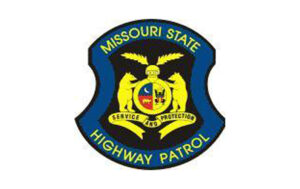 LEE'S SUMMIT — In its 18th year, Missouri State Highway Patrol Troop A's Michael Newton Toy Drive is going to look a little different, according to MSHP Spokesperson Sgt. Bill Lowe.
"Now it looks a little different this year because of coronavirus," Lowe says. "We can't actually deliver the toys to the kids personally and interact with them, nor can we cook the meal we usually do for the Ronald McDonald House, but we're at least able to provide some sort of toy for them while they're staying in the hospital."
Over the span of a month, Troop A has been working with the Kansas Highway Patrol to raise toys to donate to children hospitalized at the University of Kansas Health System and Ronald McDonald House, as well as cooking meals for families staying at the latter. This year. the toys will simply be delivered to the hospital rather than personally delivered to the kids, and the Ronald McDonald House meal will be catered.
"The Kansas Highway Patrol would have a handful of troopers, and we would have a handful of troopers that would go to KU Med and actually take the toys to neonatal care or the ICU where the kids are staying," Lowe says. "We would deliver the toys to them. It more than just 'here's a toy,' it was about getting to know the people that were staying there and having that interaction."
The MSHP got involved with the toy drive in 2003 after the death of Trooper Michael L. Newton, who was killed in the line of duty in May of the same year. In collaboration with the Kansas Highway Patrol, MSHP hosts the toy drive in memory of Trooper Michael L. Newton, who was killed in the line of duty in May of the same year. Lowe says the toy drive represents the things in life that Mike, a family-oriented man, valued.
"Mike had two kids and he was one of those guys who would take the shirt of his back to help anybody," Lowe says, "He really loved Christmas and like I said he really loved kids, so this married the two together to honor his name and honor his legacy."
Mike's family is still heavily involved with the toy drive. They usually show up to Ronald McDonald House to help cook the meal for the families staying there. Lowe says Mike's family even hold their own event in his memory.
"His mom and dad are heavily involved," Lowe says. "Each year they're there to cook the meal and his sister is there to cook the meal. They do a toy drive in the Rolla area where they're from so its' a great effort on their end to continue this drive even with it been so long since Mike has been gone. They're still wanting to make sure these kids are provided a little bit of joy for the holiday even though they're stuck in a bad situation."
Lowe says he thinks what makes the toy drive so special is the connections made in the process. Even though it will be slightly lost this year due to scaling back the event, Lowe says the most valuable component of the toy drive is speaking with and understanding the people they are helping.
"They're going through a tough time, their families are going through a tough time and they have a lot of adversity set before them," Lowe says. "So for us to just be able to take their mind off that and just interact with them and hear their stories and have a good time hanging out, I think that's the best part of the toy drive."
The troopers encounter so many great people and stories, Lowe says it's hard to pinpoint just one family's story that resonated with him. However, interacting with the families offer a valuable lesson.
"I can't really pinpoint one child because there's so many that you interact with and made me want to scoop them up, give them a hug and tell them you love them," Lowe says. "Just to be able to talk with them and hear what they're going through, it just gives you more appreciation for what you have and the health that you have because there are people out there that aren't that fortunate and are really struggling at this time."
The toy drive ends on Dec. 9. If you are interested in donating, Lowe offers suggestions of where you can direct your contributions.
"If you're still wanting to give and still wanting to be a part, then definitely donate to Troop A headquarters in Lee's Summit," Lowe says, "There's all kinds of ways you can give, as well as to the highway patrol and Troop A in Kansas. If you have any questions, call Troop A headquarters at 816-622-0800 and we will definitely get you to a spot that can help donate."