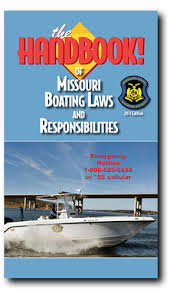 MISSOURI – The Missouri State Highway Patrol will be hosting a free boaters safety course Saturday, March 12, 2016. The class will get underway at 9 a.m. at the Mark Twain Lake Visitor Center in Perry, Missouri.
Sergeant Brent Bernhardt, Public Information and Education Officer with Missouri State Highway Patrol Troop B, explains who needs to take this course and why it's so important.
[sc_embed_player ="true" fileurl="http://kmzu-audio.s3.amazonaws.com/wp-content/uploads/2016/02/20110504/BrentBernhardtWeb.mp3″]
Bernhardt says anyone who was born before January 1, 1984, must take and pass a boaters safety course. Once the education card is received, the boater must carry the card as well as a photo identification with them while operating a water craft.
Participants are encouraged to bring a sack lunch to the training, as the course runs from 9 a.m. to 3 p.m. Bernhardt states that this is the perfect time of the year to get certified in boaters safety in anticipation of the upcoming weather.
Although the course is free of charge, participants must register on-line before hand as seating is limited.