JEFFERSON CITY, Mo. — Today Missouri State Treasurer Eric Schmitt said that Missouri indeed would see tax cuts for citizens in 2018.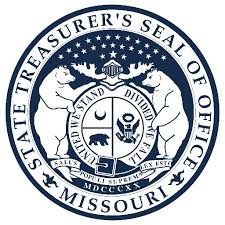 According to a release from Schmitt's office, state revenue has grown enough to trigger cuts which will cause Missouri's highest income tax rate to fall from 6 percent to 5.9 percent when taxpayers go to file in February of 2018.
Small business owners and operators will be able to deduct five-percent of their total business income from their individual filing, thanks to the new policy, which is the first tax rate reduction for Missourians in almost 100 years.
"I'm proud to have led the fight for two of the largest tax cuts in state history," Schmitt said in the release. "This will mean more job opportunities and more take-home pay for Missourians, which will in turn help grow our economy. While states with poor fiscal management like Illinois and Connecticut look to raise their taxes to keep government bloated, Missouri is financially empowering its citizens by letting the keep more of their hard earned money."
The cuts are set to be triggered in January of 2018.