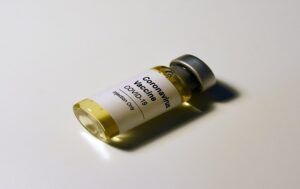 JEFFERSON CITY — Gov. Mike Parson announced Thursday the state of Missouri will soon move into the next stage of its vaccination plan.
During a press conference, Parson announced Phase 1B – Tier 3 will be activated March 15.
"Missouri has had a vaccine plan since October, and this has not changed. We have been very disciplined in following our plan," Parson said, according to a news release following the press conference. "With vaccine supply steadily increasing, we believe we are in a good position to activate Phase 1B – Tier 3, which will make approximately 550,000 more Missourians eligible to receive a vaccine."
Tier 3 will include teachers and school employees, child care workers, grocery store employees, and critical infrastructure employees such as agriculture, energy and food workers. The state estimates 550,000 Missourians fall under Tier 3 and approximately 800,000 residents are eligible and interested in receiving the vaccine. According to the news release, the state estimates this number to decrease to 400,000 by March 15.
"While supply is still limited, we are expecting slow and steady increases, and activating Tier 3 on March 15 will allow us to continue making progress as supply expands," Parson said. "If vaccine supply continues to increase, and if we continue to make the progress we've been seeing, we believe that we will be ready to activate Phase 2 within 45 days of March 15."
As of Feb. 24, 12% of Missouri's population has received at least one dose of the vaccine. Over 350,000 Missourians have been fully vaccinated.