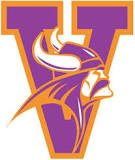 MARSHALL, Mo. (Press Release)- The Missouri Valley College men's soccer team will open its 2016 ranked No. 3 with the release of the NAIA Men's Soccer Coaches' Preseason Top 25 Poll released Tuesday.  The No. 3 ranking is the highest for the program in a preseason poll.
The Vikings are coming of a 2015 season which included a Heart of America Athletic Conference Postseason Tournament championship, a National semifinal appearance at the 2015 NAIA Men's Soccer National Tournament and an overall record of 20-3-1, the best record under Head Coach Vladimir Simic.
This week's ranking extends the program's number of consecutive polls ranked to 66, which is the third-longest active streak in NAIA men's soccer.  The first regular season coaches' poll will be released Sept. 20.
The Viking men's soccer team plays five teams ranked in the preseason coaches' poll, all in the top 10.  Missouri Valley plays at No. 2 MidAmerica Nazarene (Kan.) University on Sept. 21, travels to No. 4 Lindenwood (Ill.) University-Belleville on Sept. 7, goes to No. 6 Oklahoma Wesleyan University on Aug. 27, plays No. 7 Columbia (Mo.) College at home on Oct. 12 and travels to No. 10 Baker (Kan.) University on Oct. 26.
Missouri Valley opens its regular season with a road match at Oklahoma Wesleyan Aug. 27 in Bartlesville, Okla., at 7 p.m.  The first home match takes place Aug. 30, hosting Bethel (Tenn.) University at 7 p.m.
The Viking women's soccer team opens its regular season hosting William Woods (Mo.) University Aug. 27 at 7 p.m.