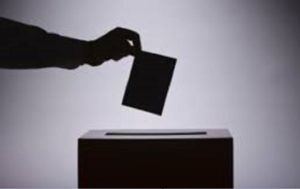 With elections upcoming in some Missouri Counties, the state's voter approved photo ID law of 2016 is still not efficatious due to ongoing litigation.
In visits to County Clerks this October, Secretary of State Jay Ashcroft, fielded questions and commentary, including the future of the state's ID law. In Carroll County, clerk Norma Sparks asked about the current status of the law. The response indicated that photo ID and utility bills would no longer be accepted, but hat government issued ID's would be accepted, or a provisional ballot could be cast.
Sparks says, a judge took issue with a required signed statement, that says the voter has no valid ID.
A Missouri judge ruled last year that parts of the law were unconstitutional, specifically, the portion that allows poll workers to ask for photo ID. The decision followed a lawsuit filed by a progressive advocacy organization, Priorities USA, that urged the court to strike down what it called, Missouri's burdensome ID requirements.
Secretary of State's Director of Communications, Maura Browning, says in most counties, voluntary photo ID use is over 90%. The court ruling, still in effect, also states that officials can no longer spread materials that say photo ID is required, or ask for the ID without specifying other forms of identification that voters may also show."
Another issue brought up at the Carroll County office during Ashcroft's visit was the desired elimination of the presidential primary in Missouri.