UNDATED—One of the nations toughest laws banning abortion has gone into effect in Missouri…sort of.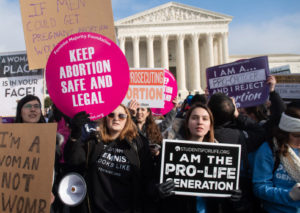 According to a press release from Rep. Dean Dohrman, a federal judge deemed a portion of Missouri's recent pro-life legislation, that bans abortion at or after 8 weeks, in conflict with a federal precedent and has temporarily blocked it from being enacted. This decision comes out of a lawsuit brought forth by Planned Parenthood and the American Civil Liberties Union, with the belief that the bill is unconstitutional. However, the portion of the bill banning abortion based on race, sex, or indication of Down Syndrome went into effect Aug. 28. Despite the efforts of Planned Parenthood and the ACLU, the ruling can be appealed. In fact, the Missouri Attorney General's Office is working to uncover if there are grounds to appeal and plan its judiciary retort.
Missouri legislators approved the Missouri Stands for the Unborn Act while in legislative session earlier in 2019.