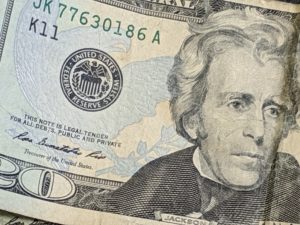 JEFFERSON CITY — The Missouri Department of Labor began processing $300 Federal Pandemic Unemployment Compensation payments to eligible unemployed workers this week.
Eligible unemployed workers should begin seeing their payments within the next few days, a news release says. Claimants do not need to take any additional action to receive this supplemental payment, the release says. The funding is part of the Continued Assistance for Unemployed Workers Act of 2020.
Payments will be made retroactively to eligible claimants who requested payment for the week beginning December 27. The last payable week for the $300 FPUC payment will be the week ending March 13.
Child support payments reduces the $300 payment.
The previous $600 FPUC program which began March 29, 2020 and expired July 25, 2020, provided unemployed Missourians with more than $2.9 billion in relief.
Missouri's unemployment rate has continued to recovered in the economy since peaking at 10.2 percent in April amid shutdowns caused by the pandemic.
However, November's unemployment rate of 4.4 percent for Missouri was still 1 percent higher than a year ago, and represented an estimated 131,215 Missourians being out of work.
For additional information, go to: labor.mo.gov/coronavirus, watch how-to videos at labor.mo.gov/des/videos, check for correspondence and claim status information at uinteract.labor.mo.gov and ask unemployment questions of the Department's virtual assistant at labor.mo.gov.
For those struggling during this time, the Missouri Service Navigator can help connect individuals and families with vital local services. For more assistance resources and information, visit labor.mo.gov/DES/Claims/public_programs.