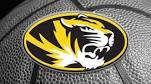 COLUMBIA, Mo. (Mizzou Press Release) – Mizzou Men's and Women's Basketball will host a free basketball clinic for area boys (K-6) and girls (K-8) on Saturday, Sept. 10, at Douglass Park, it was announced Tuesday.
Located at 400 North Providence Road, Douglass Park, is one of Columbia's largest gathering places for local children. The Tigers will teach drills over the two-hour clinic (10 a.m.-Noon), as well as speak to participants in a Q&A forum.
"Columbia is an extraordinary place, and this is a great opportunity for folks to come out and meet some of our student-athletes," head men's basketball coach Kim Anderson said. "Giving back is especially important, considering everything Columbia and the surrounding area does for the University of Missouri. Most of all, it will be great for our guys to spend time with a bunch of young Mizzou Basketball fans."
Additionally, the two Mizzou programs will play contests with participants, hold prize give-a-ways and sign autographs following the completion of basketball drills.
"This is a really special community that means a lot to all of us," head women's basketball coach Robin Pingeton said. "We are excited to be able to make a positive impact in any way that we can. We are hoping for a great turnout that will allow us to take these kids through some basketball skill work and even more importantly interact and build relationships."
Parents are reminded that NCAA recruiting rules disallow Mizzou's basketball programs from providing instruction to boys above the sixth grade and to girls above the eighth grade. Clinic participants can range from kindergarten to sixth grade for boys and from kindergarten to eighth grade for girls.
For all the latest on Mizzou's basketball programs, stay tuned to MUTigers.com.