JEFFERSON CITY, Mo— The Missouri Chamber of Commerce and Industry has partnered with the Missouri Small Business and Technology Development Centers with the ambitions of taking a hands on approach to help individual small businesses grow and to help younger Missourians consider entrepreneurship.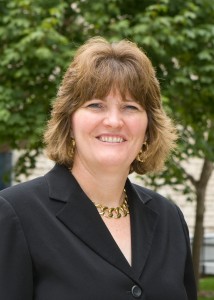 Click play below to listen to KMZU's Ashley Johnson visit with Kelly Dyer, Manager of Entrepreneurship and Business Development for the Missouri Chamber of Commerce and Industry, a newly created role as a result of the partnership:
Dyer is formerly the Manager of Business Applications at the University of Central Missouri. She says she is excited to begin in this new position.
"I do one-on-one counseling with businesses, help them review their business plans, look at projections," Dyer explains a few details of her new title, "But some of the new things we're looking at is, the Missouri Chamber of Commerce spent money on a study and the results are called Missouri 2030, so I've kind of been put in charge of the entrepreneurial alliance."
Dyer said after viewing the results, she will be looking into what can be done to create programs or resources to develop more entrepreneurs in the state of Missouri by the year 2030.
There is one area in specific that Dyer says she is going to focus on with this project and it begins with the younger generation.
"Education, how to start a business, we've found that some of the things they keep preaching to these kids is, 'go out and get a four year degree to get a job.'" Dyer says her hopes are to change that a bit, "But some of the education I would like to see is can we harvest them, or nurture them would probably be a better word, to become entrepreneurs and start thinking already in high school of, 'okay, what do I need to get out of college maybe to become a business owner and do my own thing.'"
Volunteers are still needed to be on the committee to help direct some of the resources in these programs. To get involved with the Chamber and to learn more about SBTDC and small business help in Missouri, click here to visit the Missouri Chamber of Commerce's official website.
Anyone with questions, comments, and/or concerns is encouraged to contact Dyer via phone or e-mail. To reach her at her Chamber office dial 573-634-3511 or e-mail Dyer at kdyer@mochamber.com.