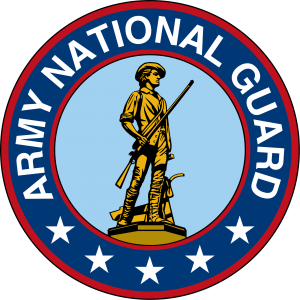 JEFFERSON CITY, Mo. — The Missouri National Guard's 35th Engineer Brigade has been selected to participate in the Army's new pilot program called Associated Units in order to test a Total Army concept for generating reserve force combat power.
The pilot program establishes formal relationships across the active-duty Army, Reserve and National Guard. The 5th Engineer Battalion, an active duty unit also stationed at Fort Leonard Wood, will be associated with the 35th Engineer Brigade.
Given the increasing demands on the Army coupled with the reduction in active duty forces, the need to integrate reserve forces into the operational deployment structure is greater than ever, said Maj. Gen. Steve Danner, the adjutant general for the Missouri National Guard.
"Guardsmen are accustomed to working closely with our active duty counterparts," said Danner. "Individual Soldiers in the Missouri Army National Guard have deployed 12,500 times since Sept. 11, 2001, some with multiple combat tours. We have 37 percent of the ranks filled with combat veterans."
Danner said the pilot program will be an additional opportunity to improve readiness.
"The program will allow for increased training days and include more rotations to combat training centers," said Danner. "It will also have an exchange program with one to two Soldiers per participating unit. The exchange will ensure coordination of training and resources to achieve readiness and build cohesion between the units."
The pilot program provides a formal relationship to increase operational effectiveness for all units involved, said Col. Anthony Adrian, commander of the 35th Engineer Brigade.
"This pilot program, if successful, has the potential to create a common culture across the Army components," said Adrian. "It will improve understanding, integration and confidence among the active, National Guard and Reserve forces, increasing the overall operational effectiveness of the Total Army."
Adrian looks to sustain an elevated level of experience, readiness and integration gained during the last 15 years of combat.
"I look forward to developing a strong and positive relationship with the 'Fightin' 5th' Engineer Battalion," said Adrian. "I believe we can build a partnership that is mutually beneficial, certainly in terms of training and leader development, but also one that sustains the trust and confidence between components that we have built over the past 15 years."
The pilot study will include 27 units across the nation. The Missouri units will begin participation in the fall of 2016.