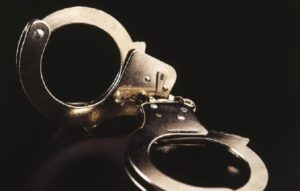 Moberly Police say they assisted in the arrest of a resident who was sought by federal agents.
According to a press release yesterday the U.S. Marshal's Office served a warrant to David James Jr., 46, of Moberly around 9 a.m. Thursday, with assistance from the police department in Moberly and North Missouri Drug Task Force.  James was wanted for  federal weapons charges.  He initially refused to exit the residence in the 1000 block of West End Place, but eventually surrendered after a brief standoff.
James was transported to St. Louis for holding.