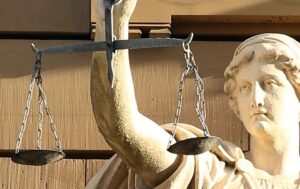 UPDATE:  (2/10) –  An additional suspect has been named in a suspected armed robbery out of Moberly.
Zachary Prather of Cairo has been named as an accomplice during the incident over the weekend. According to documents, Prather claimed to have done nothing to stop the robbery, and was present in the suspect vehicle, with Elias Edwards of Columbia, who is also charged. The victim was alleged to be a drug dealer from whom was also stolen cash and a firearm.
Prather's bond is $25,000. Edwards is in custody in lieu of $100,000 bond.
MOBERLY, MO – Formal charges have been filed following an incident over the weekend in Moberly described as armed robbery.
Police in Moberly responded to Holman Road and Rothwell Park Road in reference to the robbery Friday. Police say Elias Edwards, 17, was detained after police found a suspect vehicle. The alleged victim, who was the driver of an F-250 truck, says he was robbed at gunpoint at the scene of an accident. Officers say cash and a firearm were stolen.
Edwards is charged with 1st degree robbery, and armed criminal action. Bond is $100,000. Court dates have not been set.