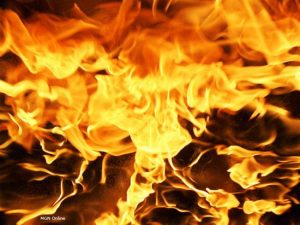 MOBERLY, MO – Moberly Police say they were at the scene of a fire Sunday evening.
A Facebook post indicates the Moberly Police and Fire Department responded to reports of a fire in a residential area at the 500 block of Patton Street. Fire crews had blocked off the roadway to battle the blaze, and had the fire under control just before 8 p.m.
Information released by police has not indicated injuries, or extent of damage to the structure. An investigation into the cause of the fire is in progress.