MOBERLY Mo. – Moberly Police arrested a man for discharging a firearm during a disturbance Thursday night.
Officers responded to the 600 block of Gratz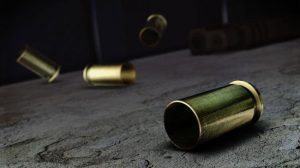 Brown Street around 11:00 p.m., in reference to a man with a gun. The press release accuses the 20 year old suspect of assaulting his 56 year old roommate before retrieving a pistol and firing one round into the ceiling.
The unidentified man is being held at the Randolph County Justice Center pending filing of formal charges.