MOBERLY, Mo. — The Moberly police are announcing the arrest of a man and woman for stealing and drug related offenses.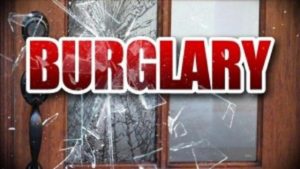 A news release states police executed a search warrant on two storage units on N. Ault Street. Stolen property from previous burglaries and thefts was reportedly found.
The investigation then led officers to another location where other stolen property was located and seized. Arthur Frank Houts IV is charged with 2 counts of burglary in the first degree and one count of burglary in the second degree. He also faces a charge of stealing $750 or more, all felonies.
Sarah Faith Louise Steele is charged with a felony of possession of a controlled substance.