MOBERLY, Mo. – According to a press release from the Moberly Police Department, a narcotics search warrant was executed May 31, 2016, on County Road 2605, in Randolph County, Mo., by officers of the Moberly Police Department, Randolph County Sheriff's office, and North Missouri Drug Task Force.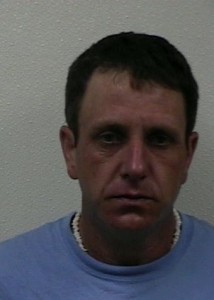 Officers observed a vehicle leaving the area while the search warrant was being exercised.  A traffic stop was later conducted on the vehicle and applied a search warrant was orchestrated on the vehicle.
During the searches of both the residence and the vehicle, officers found methamphetamine, packaging material, scales, currency, and other items used in distributing methamphetamine.
With help from Columbia Police K9, Duncan, officers arrested Andrew Bradley Ross, 39, of Moberly, Mo., for felony distribution or possession of a controlled substance, and possession of drug paraphernalia. A probable cause statement was completed and sent to the Randolph County Prosecuting attorney's office.
On June 1, 2016, Randolph County Prosecuting Attorney Mike Fusselman charged Ross with one count of distribute/deliver/manufacture/produce or attempt to possess with intent to distribute/deliver/manufacture/produce a controlled substance, two counts of possession of a controlled substance, one count of unlawful use of drug paraphernalia-amphetamine or methamphetamine, and one count of keeping or maintaining a public nuisance.
Ross is currently being held at the Randolph County Justice Center with a $100,000 cash or surety bond. Ross is considered innocent until proven guilty.