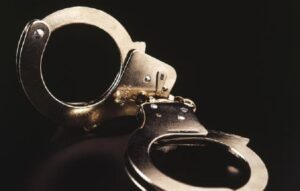 MOBERLY, MO – An incident Friday resulted in the arrest of a Moberly man for suspected assault.
According to information released Monday morning, police say they responded to N Ault Street, where the suspect, Bobby Kennedy, had fled the scene after allegedly pulling a knife on a 16-year-old male at a residence.
Officers located the suspect vehicle at a business in N Morley. Kennedy was taken into custody on suspicion of assault, and unlawful use of a weapon.
A warrant cites 1st degree child endangerment. Bond was set at $25,000 cash or surety.