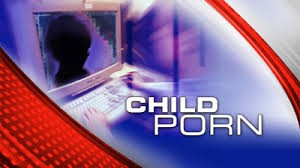 MOBERLY, Mo. — A Moberly man was arrested for promoting child pornography yesterday.
According to a press release, the Missouri State Highway Patrol's Division of Drug and Crime Control along with the Moberly Police Department executed a search warrant in the 1300 block of Henry Street in Moberly. Officers took 19 year old Joseph Allen Schmitt of Moberly into custody.
Schmitt was formally charged with possession of child pornography – first offense, child molestation – first degree, and statutory sodomy or attempted statutory sodomy – deviate sexual intercourse – person less than 12 years old. Bond was set at $500,000 cash only.