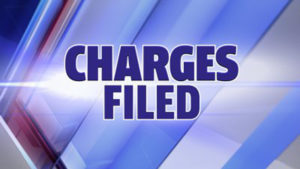 MOBERLY – A Moberly man is being held without bond at the Randolph County Justice Center on assault and kidnapping charges.
Ryan Webb, 29, is formally charged with first degree domestic assault, first degree kidnapping, armed criminal action, first degree stalking, child endangerment and resisting arrest.
A news release from the Moberly Police Department says that as they were responding to a domestic disturbance call on the 600 block of Patton Street around 1 a.m. Thursday, they could hear shouting from outside the residence and were soon met with a distraught woman running through the front door. Webb emerged toward the front door and allegedly stated that he was going to kill both the woman and the officers. Officers were able to gain control and take him into custody.
An investigation reportedly revealed Webb was allegedly holding the woman against her will inside the residence for hours. According to the news release, he repeatedly assaulted her, which included stabbing her in the leg with a kitchen knife, and threatened to kill her and her three-month-old daughter if the child continued to scream. The woman was observed to have non-life threatening injuries from the incident.
Upon a background check, Webb was found to  be on parole release from the Missouri Department of Corrections previous charges of tampering with a victim. No court dates have been set at this time.