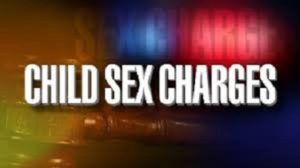 UPDATE: Nov. 16, 2020:
LINNEUS — A change of venue for the Scotty Gene Reynolds has been approved by the court. Reynolds' case will now take place in the 9th Judicial Circuit Court in Linneus. Reynolds is charged with 5 counts of first-degree statutory rape, 8 counts of statutory sodomy, 13 counts of third-degree child molestation and five counts of endangering the welfare of a child for alleged incidents in 2019. The charges are related to a child less than 14-years-old.
Dec. 13, 2019: RANDOLPH COUNTY, Mo. — A Moberly man is facing multiple sex crimes in Randolph County.
According to the Moberly Police Department, Scotty Gene Reynolds, 43, is facing 1st degree child molestation, 2nd degree statutory sodomy and two counts of 4th degree child molestation. Charges stem from abuse in 2013 and 2019.
Reynolds is the in custody at the Randolph County Jail on a $50,000 cash-only bond.