RANDOLPH COUNTY, Mo. — A Moberly man is facing a charge stemming from a recent burglary.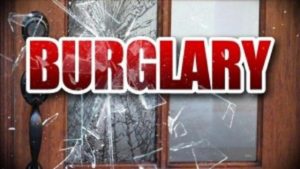 Court documents say police arrived to the local Burger King and an employee reported that Steven Cheney, 45, assaulted him. He then left in a red vehicle, according to police.
Cheney reportedly entered the store and confronted the employee about his current relationship. The victim said Cheney punched him in the face after walking behind the counter.
Other employees then separated them. Other witnesses heard him say phrases such as, "I'm going to kill you" and "I'm gonna come back there".
Cheney told police in an interview that he threatened the violence, alleging the victim was violent towards his partner. Cheney has two prior convictions for domestic assault back in April.
He faces a formal charge of burglary in the first degree. Arraignment is set for 1:30 p.m. Monday, June 28. He is currently in custody in the Randolph County Jail.