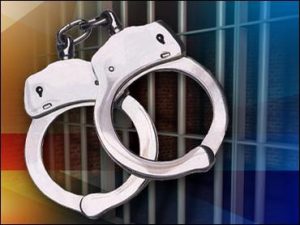 RANDOLPH COUNTY, Mo – Possible felony drug possession charges were listed against a Moberly man after his arrest Monday afternoon, October 31.
Missouri Highway Patrol cited methamphetamine possession as cause for the arrest of Robert E. Jones, 42.  Other citations included resisting arrest by fleeing, drug paraphernalia misuse, and no driver's license.
Jones was taken to the Randolph County Jail in lieu of bond.