CHARITON COUNTY, Mo. — A crash just east of Brunswick injured a Moberly man early Thursday morning.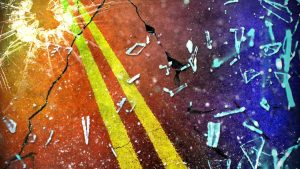 The Highway Patrol was called to Highway 24, 1.5 miles east of Brunswick around 3:45 a.m. Thursday, according to a crash report.
A utility van driven by Coby A. Durham, 41, was traveling east when it ran off the right side of Highway 24, causing Durham to over-correct.
The vehicle then traveled across the roadway and ran off the opposite side of the road before overturning.
Durham received moderate injuries in the single-vehicle rollover crash. He was treated at Moberly Regional Medical Center.