MOBERLY, Mo. — A shooting Saturday night in Moberly has been ruled a murder-suicide by investigators.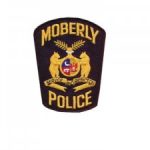 According to a press release from the Moberly Police Department, officers were dispatched to the 600 block of South Ault Street in Moberly at 9:06 p.m. Saturday after receiving reports of shots fired.
When law enforcement arrived at the scene, a deceased woman, now identified as 49-year-old Joan Marie Householder, was found on the ground with an apparent gunshot wound in her back. Officers cordoned off the area and when they entered the residence, Norman G. Householder, 60, was found dead with an apparent self-inflicted gunshot wound to the head. According to the release, there was no one else inside the home.
Eyewitnesses told investigators Mr. Householder had arrived at the home and pulled out a rifle and pointed it at the witnesses and his wife. Following a brief verbal argument, Mr. Householder shot Mrs. Householder, reportedly at close range, inflicting a fatal wound to her back.
Mr. Householder then reportedly fired a single round in the direction of one of the witnesses, however he missed his target. He then turned around and went inside the home where he took his own life.
The deaths have been ruled as a homicide/suicide by the Randolph County Coroner. The Moberly Police Department was assisted in their investigation by the Randolph County Ambulance District, Moberly Fire Department, Randolph County Sheriff's Office and the Highway Patrol.