RANDOLPH COUNTY, Mo. — An accident just north of Roanoke in Randolph County resulted in injuries for a resident of Moberly Tuesday morning.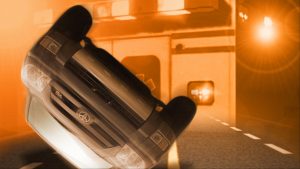 State troopers were called to State Highway 3, three miles north of Roanoke around 6:30 a.m. to reports of a single-vehicle accident.
A sport-utility vehicle driven by 18-year-old Elizabeth D. Wilson was traveling north slid on the icy roadway, sending it off the right side of the road where it rolled multiple times.
Wilson, who according to the report was wearing a seat belt, reported moderate injuries.
She was taken by ambulance to University Hospital in Columbia to be treated.