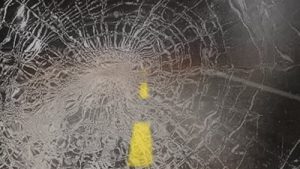 COLE COUNTY, Mo – A crash in Cole County seriously injured a Moberly teen Tuesday morning, November 8.
The vehicle reportedly failed to yield to oncoming traffic on Route C at Country Club drive, driven by Thomas Aird, 17.  It was struck by a Chevy Silverado driven by Dana Lueckenhoff of Jeff City.  A third vehicle also recieved minor damage.
Aird was taken to Capital Region with serious injuries.  He was not wearing a seat belt.