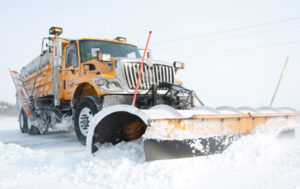 JEFFERSON CITY — You may notice more MoDOT vehicles on state highways Wednesday and Thursday, Oct. 21-22. That's because the Missouri Department of Transportation will conducts its annual winter operations drill — from the inspection of all equipment to proper plowing techniques. During the drill, the department's emergency operations centers will activate maintenance employees to their trucks to simulate a statewide significant snow event. Emergency communications systems will also be tested.
In rural areas, crews will deploy after 8 a.m.; in urban areas after 9. The exercise should be completed by 3 p.m.
More than 3,000 MoDOT employees are involved in clearing roads and bridges when winter weather hits. In an average winter, MoDOT says it plows around 6 million miles of snow and ice, which is enough to go to the moon and back 13 times.