JEFFERSON CITY, Mo. — The Missouri Department of Transportation is reminding motorists of hazardous conditions and to prepare for the expected winter weather this weekend.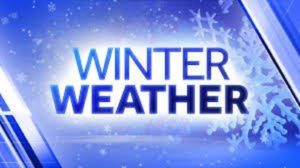 A press release states workers will be out treating roads and bridges in advance of the potential winter storm. Storms throughout the KMZU listening area have the strong potential to affect morning and evening commutes on Monday. Snowfall is expected to begin Sunday afternoon and could continue into mid-day Monday.
MSPH troopers hope to avoid more winter weather havoc. On Oct. 30, Troops A and F reported 165 vehicle crashes due to early snowfall.
Safety precautions include:
Please wear your seat belt and don't drive distracted. Buckle Up Phone Down.
Slow down and adjust your speed to the conditions. Do not use your cruise control.
Keep mirrors, windows and lights clean.
Remember to stay at least six car lengths back from snowplows and equipment. Plowed snow can create a cloud that can blind drivers following too closely.
If your wipers are on, keep your headlights on. It's the law.
If you encounter car troubles or are involved in a crash, please remain in your vehicle.
MoDOT urges drivers to be prepared and to respond accordingly.