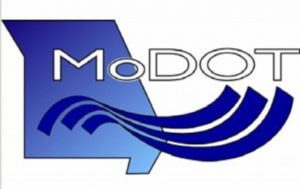 JEFFERSON CITY — Starting tomorrow, July 2, to Sunday, July 5, motorists will not have to contend with construction along state roadways. The Missouri Department of Transportation will suspend road construction and routine maintenance operations at noon on July 2 to 10 p.m. on July 5 to accommodate increased traffic on the highways. Lane and bridge closures already in place around the state will remain during the holiday weekend.
With relaxed COVID-19 restrictions and the July 4th holiday, MoDOT officials say they are expecting traffic to be heavy on Missouri's roadways all weekend.
They are asking motorists to give their fellow drivers a break.
"We're seeing a disturbing increase in aggressive driving," said Natalie Roark, state maintenance director. "Please, for your own safety and the safety of others, slow down, don't drive impaired or distracted and look out for each another."
Roark says she doesn't want to see a repeat of last year's July 4th fatalities and injuries. In 2019, 15 people died and 58 were seriously injured in traffic crashes in Missouri during the  Fourth of July holiday. Roark cites of the 73 people killed or injured, 18 were involved in a crash where there was at least one substance-impaired driver.
Motorists can down MoDOT's mobile app that provides up-to-date work zones, road conditions and traffic incidents.