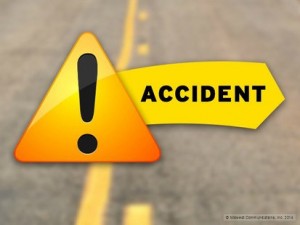 DEKALB COUNTY, Mo.- The Missouri Highway Patrol was in charge of investigating a collision between a pickup truck and a tractor earlier today in DeKalb County.
According to the filed accident report, at approximately 11:15 a.m., a working MoDOT tractor driven by 33 year old James Roberts of Pattonsburg, Mo., was cutting grass on the right side of MO 33 when the accident occurred. Robert Slawson, 36, of St. Joseph, Mo., was traveling southbound when he began to pass the tractor and ultimately collided with it. Slawson's truck skipped off the east side of the road and came to a rest down an embankment on its wheels.
A passenger in Slawson's vehicle, Valerie Trentanni, 29, of Cameron, suffered moderate injuries and was reportedly not wearing a seat belt. She was transferred to Mosaic Life Care in St. Joseph for treatment.