JEFFERSON CITY – With warmer weather, many residents will be heading outdoors to manage unruly lawns. The Missouri Department of Transportation is urging the public to use caution as MoDOT crews begin the mowing season as well.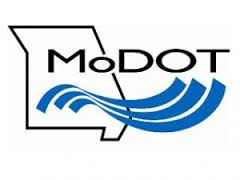 According to a recent press release, MoDOT crews will be out mowing on tractor mowers so motorists have a clear, safe line of sight as they cruise along state highways.
"We ask motorists to pay attention and slow down when approaching mowing crews. Please take the time to pass carefully and safely especially on rural two lane roads," said MoDOT State Maintenance Engineer Becky Allmeroth."
Major and minor routes will be mowed at least three times through the end of October. Along with the mowing, crews selectively use herbicides to stunt grass growth as well as to control brush and stop the spread of noxious weeds. Wildflowers are an added benefit of not mowing fence-to-fence and careful herbicide usage.
On rural two-lane roads, crews may use a protective "follow" truck to alert motorists they are approaching slow-moving mowers.  Drivers are advised to use the following tips to safely pass mowers:
Be alert for trucks and tractors with lights flashing and moving slowly, 2 to 5 mph.
Slow down and focus on the road ahead of you. Avoid talking and texting on a cell phone or other distractions.
Be prepared to stop or drive very slowly behind a "follow" truck, especially approaching a hill or curve on a two-lane road.
Obey the no passing zone stripes and only pass when you can see far enough past the "follow" truck to avoid meeting oncoming traffic.
Between mowing cycles, report grass and weeds blocking visibility at intersections along state roads to MoDOT.  Contact MoDOT's 24/7 Customer Service Center at 1-888-ASK-MODOT (1-888-275-6636) or fill out an online form at www.modot.org and click on Report A Road Concern.