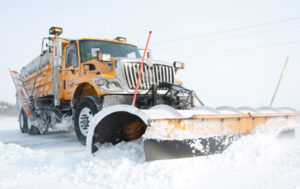 JEFFERSON CITY — A shortage of plow drivers and heavy equipment operators could put the Missouri Department of Transportation and the traveling public in a bind this winter. At a legislative committee hearing this week, MoDOT Director Patrick McKenna says his department has a shortfall of more than 400 driver-operators. He told Missourinet it's his "primary concern right now."
If COVID-19 sidelines a crew, it could affect maintenance facilities, which could have a big impact on essential services, like clearing roadways, he says. A MoDOT spokesman says among MoDOT's 167 statewide maintenance sites, 80 counties only have 1 facility.
McKenna says the department is hiring workers to clear roadways this winter.