The U.S. Department of Agriculture's Natural Resources Conservation Service (NRCS) has been working with the U.S. Fish and Wildlife Service (USFWS) in a partnership of Working Lands for Wildlife (WLFW).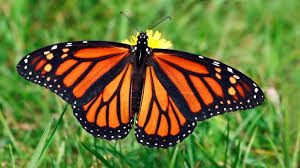 The monarch butterfly is a new national priority species of WLFW and according to a news release the collaboration between the Natural Resources Conservation Service and the U.S. Fish and Wildlife Service aims to help species recover by working with agricultural producers to make wildlife-friendly improvements on their farms, ranches and forests.
The release also states the monarch butterfly joins an array of wildlife species across the country already part of WLFW, including the greater sage-grouse and the New England Cottontail. Both of these species were successes in species conservation.