RAY COUNTY, Mo. — A Lawson teen was injured in a two-vehicle accident Monday evening in Ray County.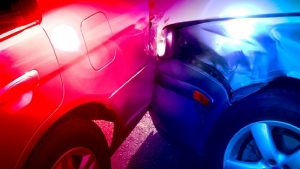 The Missouri Highway Patrol reported investigating the accident on Coon Branch Road about six-tenths of a mile north of Route D at 6:30 p.m. Monday.
A vehicle driven by 26-year-old Aaron M. Jasa, of Redwood City, California, was traveling east as a second automobile driven by 22-year-old Lawson resident Cade B. Pointer was northbound.
Both vehicles were in a curve when Pointer crossed the center line and struck Jasa's automobile.
An occupant in Jasa's vehicle, 16-year-old Luke D. Bemis received minor injuries. He was transported to Liberty Hospital to for treatment.
This article has been updated to reflect that Bemis was a passenger in Jasa's vehicle.