MONROE COUNTY, MO. – The Missouri State Highway Patrol announced an officer-involved shooting just after midnight Friday morning in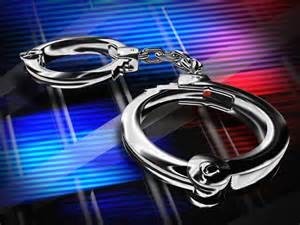 Monroe County.
The report indicates Monroe County Deputies were called to Madison, Mo. on a report of a white male trying to break into a vehicle with a hatchet.
Once on scene the deputies saw a white male that fit the description driving down Highway 24, eastbound. The driver, reported to be Kevin D. Marshall, 39, of Madison, Mo., would not yield and a high speed pursuit was undertaken.
It eventually ended just outside of Paris, Mo. Officers lost sight of Marshall, and found him a short time later walking along Route 15 at approximately 1:15 a.m. He was reportedly carrying a hatchet, flashlight and aluminum baseball bat.
The suspect then made his way into a closed local grocery store, Hickman's IGA, and a canine unit was brought in from Monroe City.
Once inside, a Monroe Co. Deputy and Monroe City Police Officer encountered Kevin Marshall who allegedly attacked a deputy and was then shot at least twice by a deputy and Monroe City officer.
Marshall was taken into custody and transported to University Hospital, Columbia, Mo. for treatment.
He is reportedly in serious but stable condition. A Monroe County Deputy was treated for minor injuries.
The Incident is still under investigation.