MISSOURI (NAFB) — The U.S. Department of Justice announced this week that John Deere and Monsanto had terminated their attempted sale of Precision Planting, LLC., from Monsanto to John Deere.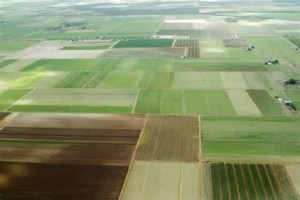 The department filed suit to block the sale on August 31, 2016, to block the acquisition. The reasoning behind the suit was the Justice Department felt the sale was a merger-to-monopoly in high-speed planting systems. The technology allows farmers to plant crops like corn, soybeans, and other row crops at twice the speed of a conventional planter. The case had been scheduled for trial on June 5.
Acting Assistant Attorney General Andrew Finch said the decision to abandon the sale was "a victory for American farmers and consumers. Had this sale gone forward, significant head-to-head competition between Deere and Monsanto's Precision Planting technologies would have been lost. That competition had led to lower prices and more innovative products." The proposed sale would have combined the only two providers of precision planting systems.
John May, the President of Agricultural Solutions and Chief Information Officer at John Deere, says, "We are deeply disappointed in this outcome as we remain confident the acquisition would have benefited consumers."