JEFFERSON CITY, Mo— The repeal of sections of the federal "No Child Left Behind" law has led state government and educators to examine how to proceed in light of the rollback on federal intervention. Otto Fajen of the Missouri National Education Association believes there is optimism for action in the current legislative session.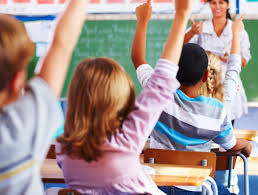 "I would say probably the highest priority facing our schools today is going to be to make sure that we are improving the investment in all students, regardless of their zip code, to make sure they have the tools and the time to learn."
A series of hearings on education legislation early in the session suggests a renewed emphasis on the topic. The school formula is the mechanism by which the state pays for Missouri's free public schools, but Fajen says that formula is significantly underfunded.
"The budget experts with the Legislature tell me that the appropriation is about 500 million dollars short of where it needs to be just to fund the formula as it stands, and so we would like to see some significant movement and increase toward completing the funding of that formula."
While it may not be feasible to fully fund the formula this session, he does believe substantial progress can be made toward the goal. Targeted funding for specific programs is also needed, since students come to school in different places due to resources at home.
"If you have kids who are struggling to stay at grade level, we think that the research is pretty clear that extra investment in extended learning time for the schools and the kids, that's going to be very helpful and a smart investment."
And Fajen notes that early-childhood programs can also help students begin school at a good place, and not behind some of their peers.