More than $1 billion distributed among States for conservation, wildlife access
MISSOURI — The U.S. Fish and Wildlife (USFW) have announced that more than $1 billion in tax revenue  has been distributed to each state for the purpose of increasing outdoor access and conservation efforts.
According to a press release Monday, the funding given to each state comes from an excise tax on boat fuel, fishing equipment, hunting and shooting equipment.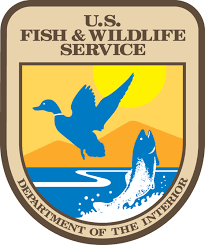 The funds were distributed among the states and U.S. territories Monday, with more than $21 billion in funding having been distributed to date.
Margaret Everson, the United States Fish and Wildlife Service's Principal Deputy Director was quoted in the press release explaining why these funds are crucial to each state's conservation efforts.
"For many decades funds generated by these programs have consistently supported millions of acres and miles of outdoor recreation access and wildlife habitat in this country," Everson said, "Thanks to industry, states and hunters, shooters, anglers and boaters, America's wildlife and natural resources and the opportunities they provide will be available for generations to come."
Funding is made possible through the Dingell-Johnson/Wallop-Breaux Federal Aid in Sport Fish Restoration Act and the Pittman-Robertson Federal Aid in Wildlife Restoration Act, which plays an important role in keeping state outdoor recreation and conservation programs going.
To view the final appointments provided by the USFW, visit the Pittman Robertson Federal Aid in Wildlife Restoration Funds or the Dingell-Johnson Sport Fishing Restoration Funds pages for the 2019 fiscal year.