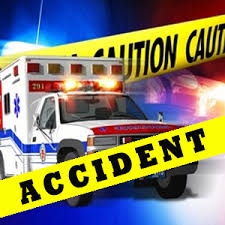 OSAGE BEACH, Mo. — A late morning crash near Osage Beach sent an Eldon resident to the hospital.
According to the Missouri State Highway Patrol, a vehicle driven by Alonzo Treadway, 67, of Kaiser, was westbound on Route D, just east of Osage Beach, around 11:05 a.m. Friday. Troopers say Treadway failed to negotiate a curve and traveled off the roadway, losing control of his vehicle. The vehicle then returned to the roadway, colliding head-on with a vehicle driven by Brad Fitzpatrick, 33, of Linn Creek.
A passenger in Fitzpatrick's vehicle Matthew Sanders, 34, of Eldon, was not wearing a seat belt at the time of the accident. He was transported to Lake Regional Hospital for treatment of moderate injuries.