Recent rain fall has left many communities battling with flash flooding.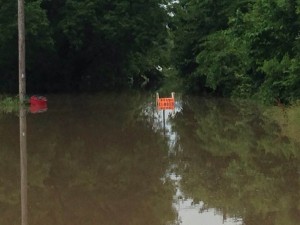 One of those communities is the small town of Mosby, which encountered these same conditions just last month.
As of Thursday, June 4th at 4 p.m., the Missouri River at Mosby had risen to 28.8 ft. Flood stage for this area of the river is over 10 ft below that at 18 ft. According to the National Weather Service in Pleasant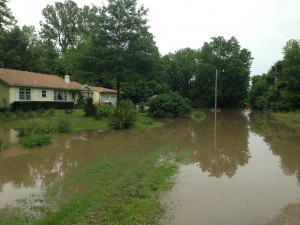 Hill, water levels are forecast to rise another few inches before they start to recede later this evening.
KMZU's Andy Campbell was on seen around 4 p.m. today. Campbell described the scene as "water gushing" over the roadway at an intersection of 3rd street.