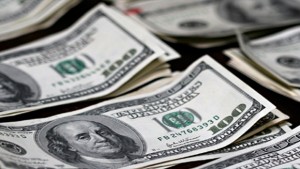 The Missouri State Auditor's Office announced an audit of the Mosby Municipal Court.
The Seventh Judicial Circuit in Mosby was last in audited in December of 2009, but State Auditor Nicole Galloway says the Follow-Up Audit Process was not in place at that time.
"If an entity has significant weaknesses, significant issues that need to be addressed, when we exit the auditee and present the report, we ask the auditee their plan to take corrective actions on those items," Galloway said. "We then give them a certain amount of time to complete those actions."
During the past audit, recommendations were made following the finding of nearly $6,500 in receipts that had not been deposited, along with missing court documents. Galloway explained they are not trying to "catch" anyone, but only ensure efficiency.
"There's different levels of authority that the State Auditor has," Galloway said. "Some is statutory authority. I can audit state agencies.I can audit local governments, municpal courts and county governments. I can audit municpals by governor request or by petition."
Galloway adds the residents of Mosby "expect efficient, transparent government."