NEWSMAKER:  4/1/20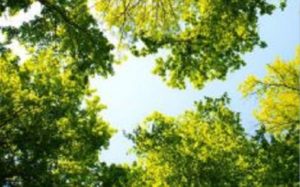 Stay at home, does not necessarily mean, stay inside.
While care must be taken to avoid unnecessary human contact during the national pandemic response, residents are still allowed, even encouraged, to go outdoors. Recreation, including daily exercise, is considered an essential need. Although, some recreational businesses have been shut down due to restrictions on groups congregation, most state parks are open.
Mike Sutherland, director of Missouri State Parks says, visitation at some parks, has been higher than normal.  Sutherland says visitation volume was so high in some locations they had to be shut down.  At least four parks have been shut down entirely due to difficulty with maintaining distance norms as traffic volume increased.
He also says distancing etiquete is the same in a state park as it is indoors.  Respect for others is the main focus.  Six-foot distance minimums must be maintained, as well as limiting groups to ten or less consisting of household members.  Yielding on paths or trails is also expected.
Not only are parks still open but many employees are still on site.  Management of the natural resources must still take place.  Rangers are still present engaged in their duties.  Some public content is also available virtually.