LAFAYETTE COUNTY, Mo. – Four people were injured, one seriously, during a rollover crash in Lafayette County Saturday afternoon.
According to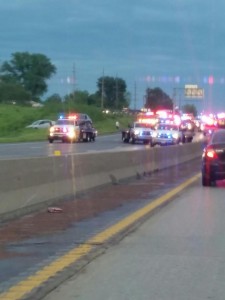 the crash report from the Missouri Highway Patrol, Christine Clune, 35, and three passengers from Kansas City were westbound on Interstate 70 near the Aullville exit when she ran off the roadway, reentered traffic then ran off the road again and overturned. Christine and two of her children received minor injuries but Connor Clune, age 8, was seriously injured.
All fourt were transported to Centerpoint Hospital for treatment.