BOONE COUNTY, Mo. – A mother who allegedly caused the death of one of her children, after kidnapping all three from foster care, is slated to appear in a Boone County court room Wednesday morning.
Demetres D.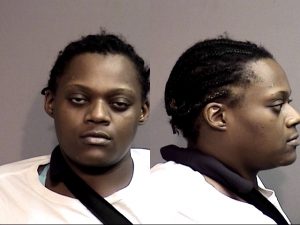 Washington, 31, of Columbia has a counsel status hearing at 9:00 a.m. Wednesday. The Public Defender's Office has been ordered to determine if Washington qualifies to be represented by one of their attorneys.
Washington was charged on March 7, 2017 with murder in the second degree and three counts of kidnapping in the first degree, for taking her children from foster care in Columbia and the death of her 13 year old daughter after a car crash in Interstate 70 near Boonville.