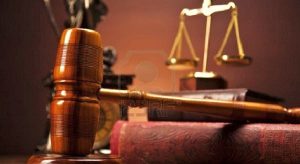 KANSAS CITY, MO – A mother and daughter have pleaded guilty to a tax fraud scheme.
St. Joseph residents, Dawn Langlais and Jennifer Sturgis pleaded guilty to charges in an indictment made public in July of last year. From 2001 to 2013 Langlais assisted in the operation of Homeward Bound Health Services Inc., later named, Silver Linings Inc.  She withheld federal income taxes, social security taxes and medicare taxes from employees. Langlais is accused of not paying those monies to the IRS. Sturgis pleaded to making false statements on a return. The total tax loss is calculated at one and a half million dollars.
A sentencing hearing has yet to be scheduled.